Our Principal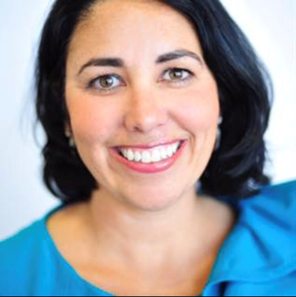 Welcome Valencia Families to the 2020-2021 School Year!
I am thrilled to be the principal at Valencia Middle School. Education is my passion which I have dedicated the last 20 years as a 5th grade teacher, Learning Support Coordinator, assistant principal and principal. My love for Valencia started a couple of years ago when I started working in the feeder elementary schools (Banks and Vesey). As the kids grew up I followed them in their education adventures which has landed me as the honored principal of Valencia Middle School.
This is my 4th year at Valencia and every year we continue to grow with more opportunities for students. This school year the focus has been on our school P.R.I.D.E but also how students become leaders. Through that our fine arts programs have doubled with some wonderful project based learning like our new school mural. In addition, as we have focused on individual students we have quadrupled the honors programs that we have to offer students. All this was done by the amazing partnerships we have developed in the community.
Due to the COVID-19 pandemic we have moved to teaching students via virtual communities. This is not the way we wanted to end the school year but thanks to the wonderful teachers, students and parents we are adapting. In an effort to stay connected we are now available:
Twitter @valencia_jags
Instagram @valencia_jags
FaceBook @Valencia_jags
Stacey Gist
Contact Stacy Gist at Stacey.Gist@tusd1.org